"Deftly written and charmingly illustrated with great humor throughout"
—Midwest Book Review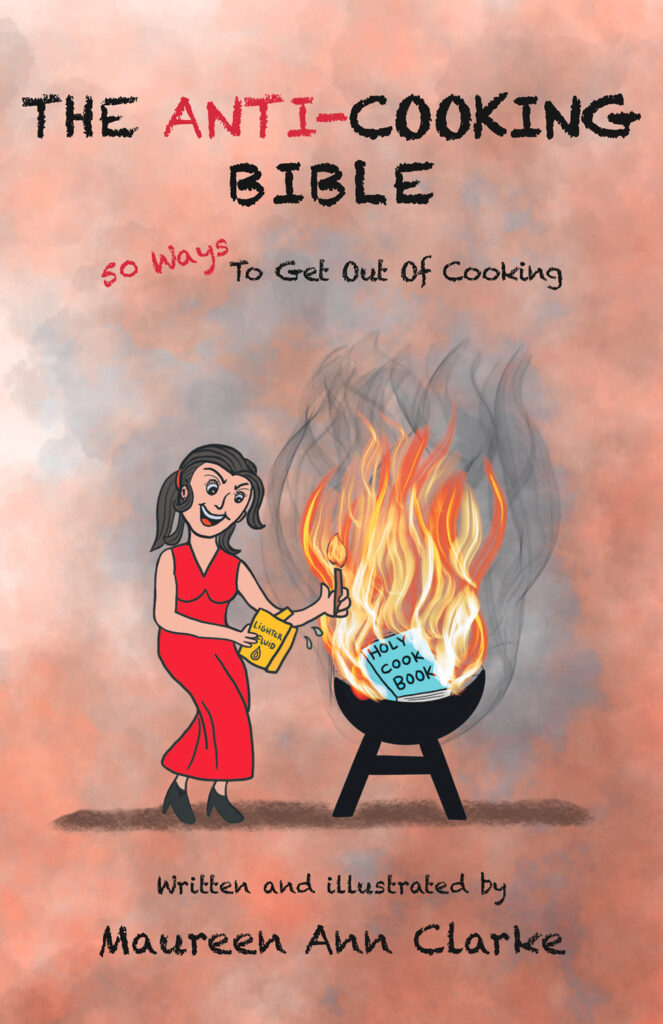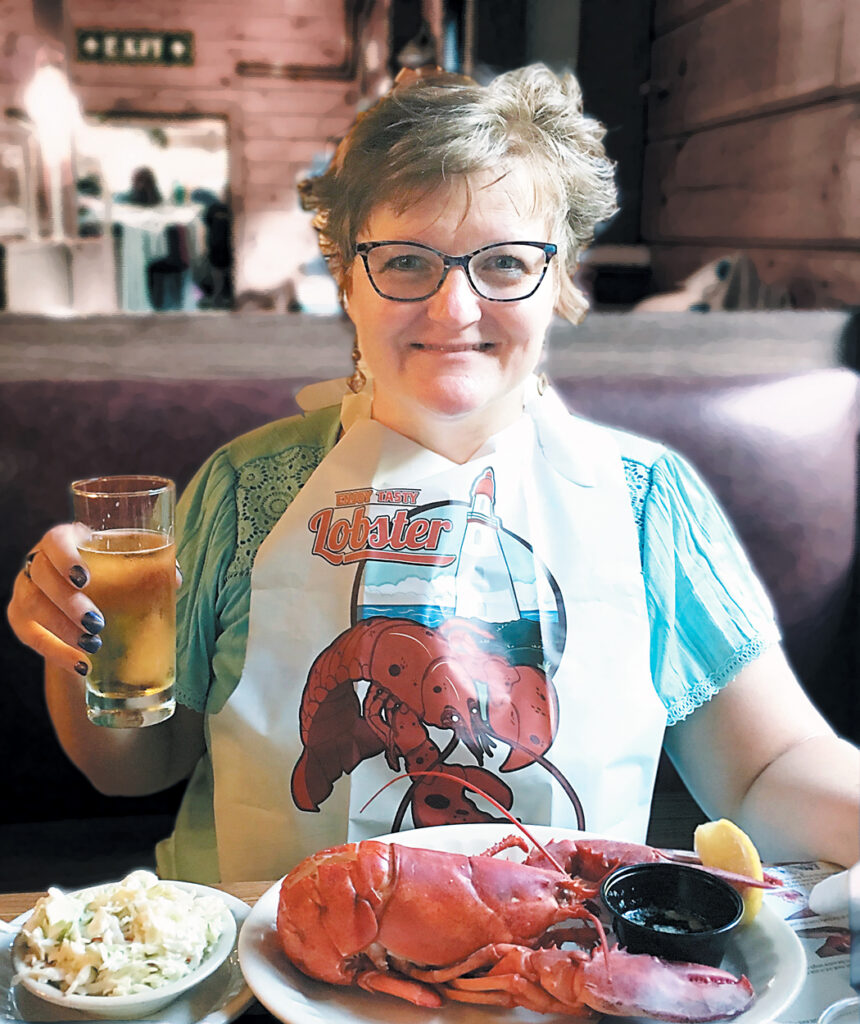 MAUREEN ANN CLARKE
"Laugh, don't cook!"
Maureen, artist and avoider extraordinaire, lives in the Philadelphia suburbs. Her most notable cooking failures served up a spoiled birthday cake, grenade eggs with fire, and a poisonous lasagna. Her artwork can be explored at hotrocksfineart.com.
The Anti-Cooking Bible: 50 Ways To Get Out Of Cooking shares a creative menu of appetizers, house specials, and à la carte items sure to entice those who strive to avoid cooking at all costs. With entrées like The Caveman, Meat Aisle Mystery, The Obituary, Champion Cruiser, and Do Not Resuscitate, Maureen Ann Clarke helps us navigate one of life's most frustrating questions: "What's for dinner?"
Ready to learn how to not cook? Come share a cup of laughter as Maureen stirs things up!
Essential reading … for staying clear of the kitchen and dirty dishes.
"It seems as though a dozen new cookbooks are published every day—a fine thing for those people who cook. But there are many of us who just don't cook and don't want to cook, ever. Finally there's a book for us: Maureen Clarke's The Anti-Cooking Bible, 50 Ways to Get Out of Cooking. In its profusely illustrated pages you'll find some ingenious and fun ways of avoiding wasting time in the kitchen and feeling guilty about it. Try #16 "Movie Pop;" you'll get something good to eat and a movie to watch. Sure is better, more entertaining, and probably cheaper than cooking at home. Or go for #27 "Home Run Special." This is a way to spend time with your kids and let them enjoy eating food they really like. And so it goes with 48 more clever stratagems for staying clear of the kitchen and dirty dishes. If you hate cooking, this book is essential reading for you."
—Edward Sibley Barnard, author of Philadelphia Trees